The Saffron of the Borgo: a story of passion
A spice known since ancient times, of Asian origin, which over the centuries has seen many areas of application. It is said that in ancient Greece the doctor Hippocrates used it to treat rheumatism and toothache. In ancient Rome they put it in the kitchen. The Arabs then spread it in Spain with the name of "safra" (hence the Anglophone saffron) because of the yellow that the stigmas spread after cooking.
In Italy, before the discovery of the Americas, it was considered the most precious spice, used in textiles (to color wool and silk), in cooking, in pictorial art (especially in the Renaissance period) and, obviously, in pharmacological preparations.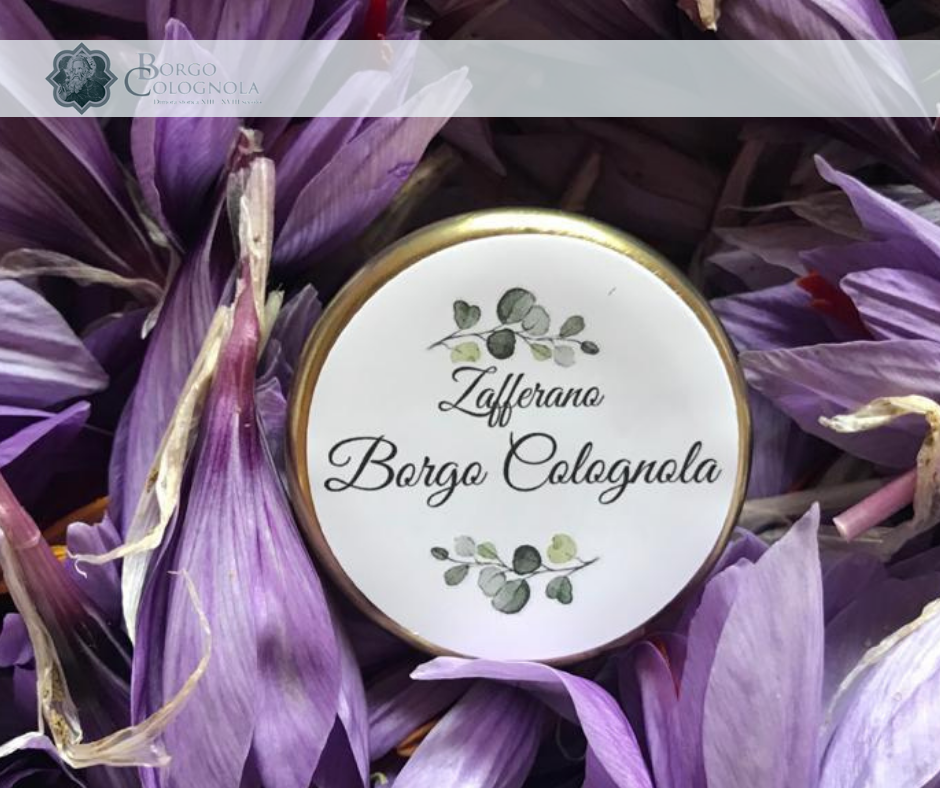 And after so much wandering, saffron has also landed in Borgo Colognola, where it is cultivated with passion and then used in the kitchen. Each step takes place with care, from the preparation of the soil to the choice of pistils. All strictly by hand. A painstaking work, of passion precisely, if we consider that it takes about 200 red pistils to make a gram of saffron. All this process makes it precious, not only, therefore, the taste and the healing properties. Find out more with us, come and see how saffron has become a characterizing element of Borgo Colognola.
Further info:

info@borgocolognola.it
| Ph: +39 075 690417 | 
Mobile
: +39 349 2110113 | +39 347 5293507
You are welcome!
Your special dinner?
Dopo una passeggiata nello splendido parco del Montetezio e, perché no, dopo aver visitato l'azienda agricola del Borgo, perché non rendere speciale anche la cena con i nostri prodotti "centimetro zero"? Sì, potrai assaggiare il nostro olio extravergine d'oliva, il pregiatissimo zafferano del Borgo, la carne e i salumi dei nostri suini allevati allo stato brado.
Norcinerie
Discover the fantastic salami of the Borgo, made with passion respecting the Umbrian tradition and the methods handed down for generations
Extra virgin olive oil
Try the extra virgin olive oil, obtained from the fruit of our centuries-old olive trees to which we dedicate care and attention at any time of the year
Saffron
Ask to try our saffron, to make your risotto special and embellish it with this very tasty spice
Meat
Ask to be able to taste the meat of our pigs raised in the wild. The experience of being able to try authentic grilled meat without contamination
My New Year 2020 in Borgo Colognola was incredible. Waiting for the new year in an enchanting atmosphere, walking all afternoon in nature was regenerating, after a long year of metropolitan work. This is why I booked as early as July to ensure I greet the arrival of 2022 at the Borgo. Thanks to all the staff, welcoming and very kind!
Exclusivity is an attitude!
Borgo Colognola
Str. Pievuccia Colognola Cenerente, 06070 – Perugia (Italy) +39 075690417 / 3475293507 / 3492110113
info@borgocolognola.it